YURI ZATARAIN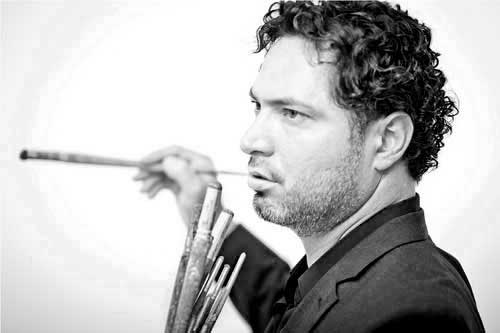 Born in Mazatlan, Sinaloa, Mexico, in 1972, Mexico, of Armenian and Mexican origin Yuri Zatarain won his first Art price at the tender age of 6 in his home town, at 18 he moved to Guadalajara, Jalisco, México where he won the Young Art award. He began his studies at the Industrial Design, Universidad Autonoma de Guadalajara. Guadalajara, Jalisco, México after which he was offered a scholarship to carry on his studies in Europe, he refused as he had already began producing from his own Art Studio that would later be called "Pretta".
Trained as a painter, he became involved with a small ceramics workshop when he wanted to design a new collection of sculptural pieces. Several years later, he has become the creative force behind an extensive collection of decorative ceramics distributed around the world.
Yuri's work is surrounded by feeling; there is a yearning to discover something new in the essence of the old. He finds inspiration in nature and natural forms, and in the cultures of traditional societies. His designs capture a feeling he describes as "ethnic chic," combining a global sensibility with a contemporary aesthetic. His materials are natural clay, wood and iron used thoughtfully and in keeping with his artistic ideals.
Since 2002, artist's work is guided by a love story that has truly marked his life. 
Since then, he seems to live for that story and to create his art and the events and characters reproduced according to a sequence of events that only Zatarain knows. 
Thanks to his sensitivity, along with his mastery of several techniques used in his works, this contemporary Mexican artist has been part of countless art collections across the world from the Latin American Museum of Los Angeles to New York, Paris, Berlin, London, Dubai and Mexico